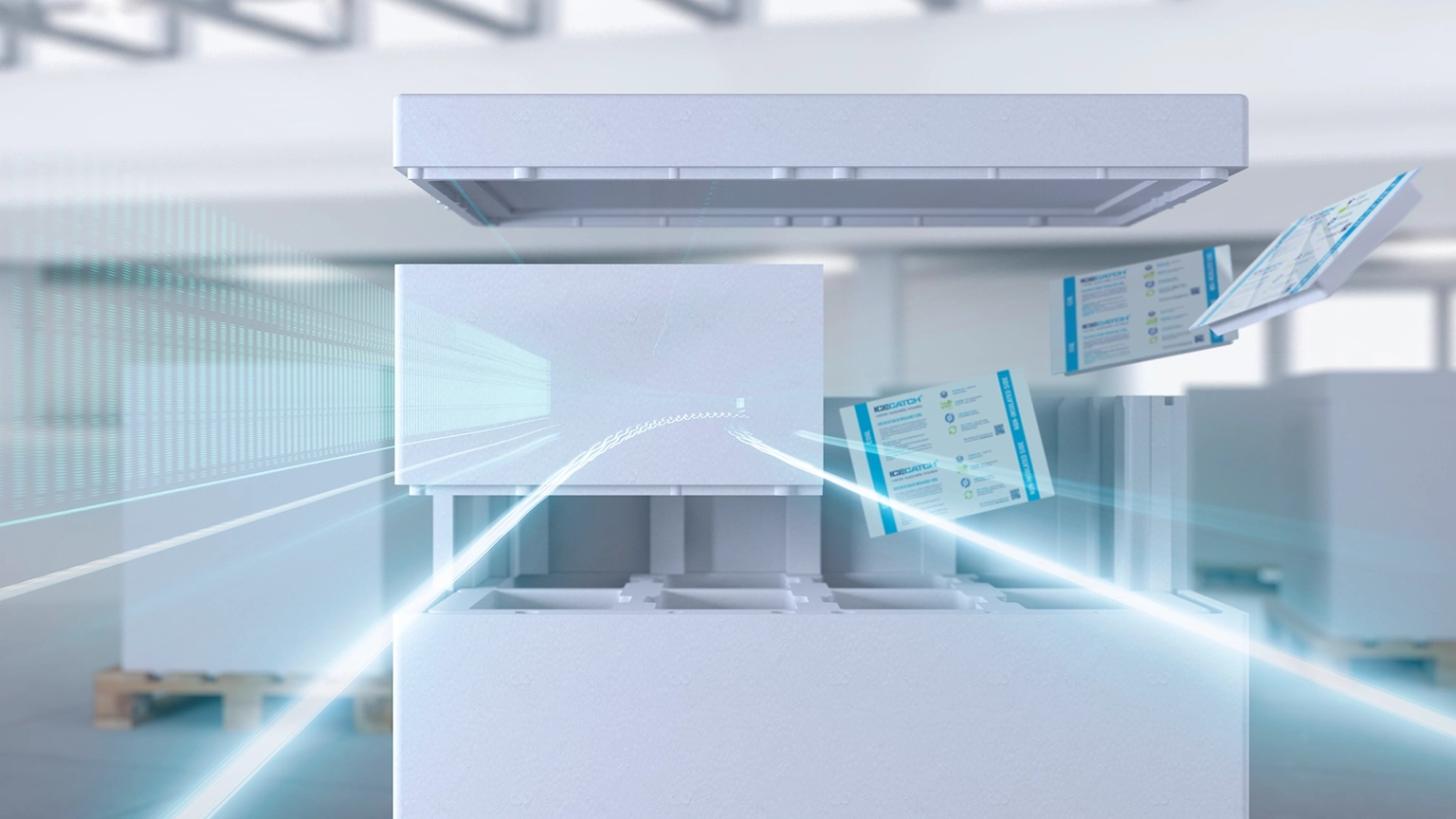 RETECMA: THE FIRST RECYCLABLE MATERIAL CIRCUIT FOR PASSIVE COOLING SYSTEMS
With eutecma, you are choosing the global pioneer when it comes to sustainable cold chain. We are constantly developing new solutions to make temperature-sensitive transports even more climate-friendly and waste-free. In addition to recyclable bio-materials and climate-neutral products, our green innovations also include retecma – the world's first recyclable material circuit for cooling boxes in the cold chain.
Assuming that the 333 liter version of the PROTECT box is reused 15 times, savings of around 1,000 kilograms of CO2 can be realized. The retecma cycle also ensures that not a single gram of expanded polystyrene (EPS) is lost. This is made possible by artificial intelligence, regionally centered logistics and high-quality recycling.
Smart Refreshment Centers: Less CO2, more cost efficiency
A PROTECT box is damaged or you no longer have any use for it? Scan the QR code on the box and you will find the nearest Refreshment or Recycling Center.
RFID chips give each component its own identity along with construction type, weight and number of recycling cycles. In the Refreshment Center, the components are checked automatically – by weight control and AI-supported visual testing. This is followed by disinfection with UV-C radiation and, if necessary, steam cleaning.
During a repair, often only one component needs to be replaced. This increases the service life. And the regional recyclable materials circuit ensures short transport routes.
How your company benefits from retecma